Certified Professional Insurance Agent (CPIA)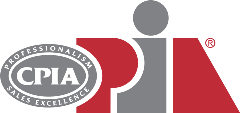 Don't Lose Your Momentum!
PIA of Arkansas is proud to offer the only sales training in insurance and designation program for agents. The Certified Professional Insurance Agent (CPIA) designation is first-of-its-kind, hands-on, how-to training. To earn the CPIA designation, candidates are required to participate in a series of three, one-day Seminars. These Seminars are designed to enhance the ability of producers, sales support staff, and company personnel to efficiently create and distribute effective insurance programs. Participants leave with ideas that will produce sales results immediately.
Each course is scheduled from 8:30 AM to 4:30 PM CST with a 10-minute break every hour and an hour break for lunch. In order to receive credit toward completion or update of the CPIA designation and to receive CE credit, participation in the entire seminar is required. There will be polls and questions asked throughout the webinar to confirm attendance. CE credits will be filed after the completion of each course.
The CPIA Seminar content has been rated very highly by producers, customer service personnel, and insurance company representative. The one-day format and affordable cost to participate has made them particularly useful and popular.
Following are general descriptions of each CPIA Seminar:
CPIA 1
CPIA 2
CPIA 3
CPIA 1 - Position for Success
Participants focus on internal and external factors affecting the creation of effective business development goals. Factors discussed include the current state of the insurance marketplace; competitive pressures; insurance carrier underwriting criteria; and consumer expectations.
CPIA 2 - Implement for Success
Participants will learn specific tools for analyzing consumer needs; how to utilize risk identification techniques to gather pertinent prospect information; skills necessary to assimilate information gathered into customized coverage recommendations; how to prepare a complete submission; and tips for preparing and presenting a comprehensive insurance proposal.
CPIA 3 - Sustain Success
This workshop focuses on fulfilling the implied promises contained in the insuring agreement. Participants will review methods of providing evidence of insurance coverage; discuss policies and procedures for controlling errors and omissions including policy review and delivery, endorsements, claims-processing, and handling of client complaints; and learn how to calculate the lifetime value of a client and techniques for generating referrals.
Earning the CPIA Designation:
CPIA designation candidates must complete the series of three core CPIA Seminars within a three-year period.
Maintaining the CPIA Designation:
To maintain the right to use the Certified Professional Insurance Agent (CPIA) designation, CPIA's must comply with the annual update. Acceptable course "Update" options include:
participation in one of the three core CPIA Seminars
participation in one of the Special Topic Seminars
participation in a Sponsor-hosted, pre-approved training session
maintaining CPIA Program Membership at the Ruby, Sapphire, or Diamond Level (renewed annually)
The "update" must be completed by the last day of the month that the designee originally completed the CPIA designation requirements.