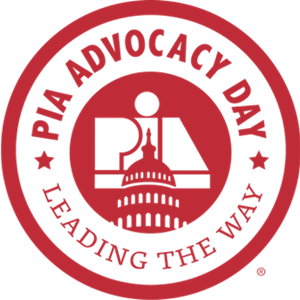 Overview
Each year, PIA agents from around the country have travelled to Washington, D.C. to attend PIA's annual congressional fly-in, formerly known as the Federal Legislative Summit (FLS), now known as PIA Advocacy Day.
Due to the ongoing pandemic, in 2022 PIA is excited to pivot to smaller, year-round advocacy events that will give more agents the opportunity to meet with policymakers on the issues that matter most to them. While these "rolling" fly-ins will be held virtually at first, we plan to hold some in-person, too, if possible.
Questions? If your affiliate is interested in participating in a virtual 2022 Advocacy Day, please contact Jon Gentile, PIA's vice president of government relations, at jgentile@pianational.org.