HawkSoft
Since 1995, HawkSoft is a leader in insurance agency management systems, providing a complete insurance solution platform to independent agents. One system manages commercial and personal lines, sales pipeline and retention, policy management and downloads, quoting, commission tracking, document management, reporting, email marketing, accounting, e-signature, and text messaging. With a wide range of core features included in our base subscription, along with our many API Partner integrations that allow agencies to customize their insurance technology stack, agents have all the tools they need to manage, measure, and grow their business.
HawkSoft's #1 priority is our relationship with our agencies. We over-invest during the onboarding phase with every new agency so their staff has a successful go-live experience. Our partnership approach, with no long-term contracts and no termination fees, has gained us the trust and loyalty of agencies who stay with us on average for 18 years.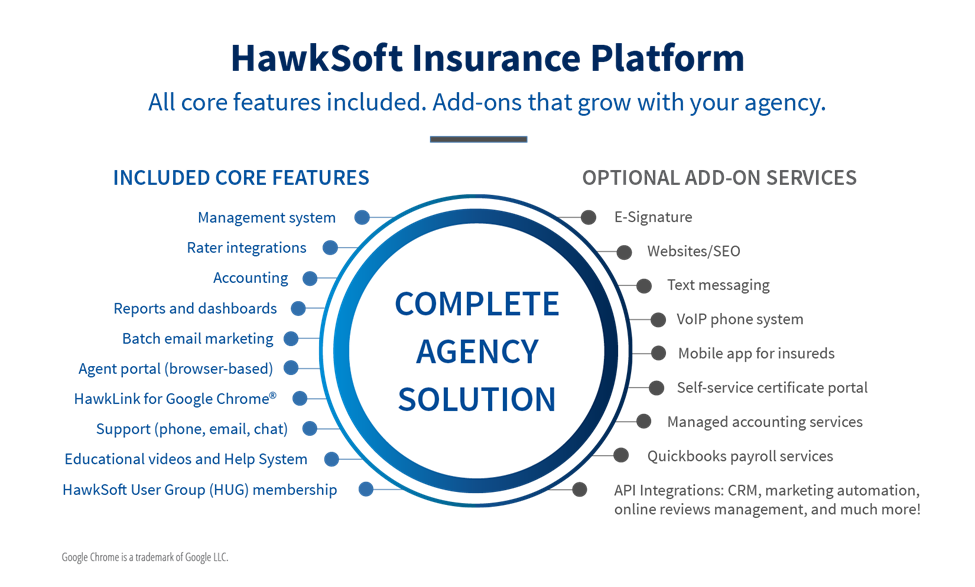 Why do agencies choose HawkSoft?