Certified Professional Insurance Agent Professional Development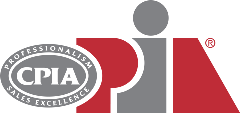 The Certified Professional Insurance Agent (CPIA) Designation is first-of-its-kind, hands-on, how-to training. To earn the CPIA designation, candidates are required to participate in a series of three, one-day Seminars. These Seminars are designed to enhance the ability of producers, sales support staff, and company personnel to efficiently create and distribute effective insurance programs. Participants leave with ideas that will produce sales results immediately.


The three core CPIA Seminars are entitled:
Position for Success (CPIA 1)
Implement for Success (CPIA 2)
Sustain Success (CPIA 3)

Concentrated, single-topic seminars are also available. A sampling of topics include:
Disaster and Continuity Planning for Businesses and Families
An Agent's Guide to Understanding and Mitigating Cyber Exposures
An E & O Loss Control Program for All Agencies

Seminars are offered in-person and online in both English and Spanish. Seminars qualify for CE credit in most states. For more details and the complete schedule of course offerings, visit the
CPIA Seminar Calendar.
CPIA Promo Code
PIA members: To view the CPIA promo code, please login.
Visit the education calendar to register for the CPIA courses described below.
Position for Success - CPIA 1
During this workshop, participants focus on internal and external factors affecting the creation of effective business development goals. Factors discussed include:
current state of the insurance marketplace;
competitive pressures;
insurance carrier underwriting criteria; and
consumer expectations.
Implement for Success - CPIA 2
During this workshop, participants learn:
specific tools for analyzing consumer need
how to utilize risk identification techniques to gather pertinent prospect information;
skills necessary to assimilate information gathered into customized coverage recommendations;
how to prepare a complete submission; and
tips for preparing and presenting a comprehensive insurance proposal.

Sustain Success - CPIA 3
This workshop focuses on fulfilling the implied promises contained in the insuring agreement. Participants will:
review methods of providing evidence of insurance coverage;
discuss policies and procedures for controlling errors and omissions including policy review and delivery, endorsements, claims
processing, and handling of client complaints; and
learn how to calculate the lifetime value of a client and techniques for generating referrals.
Candidates have 3 years to complete the core CPIA Seminar series. Upon completion of the series, candidates will be awarded the CPIA designation. Diplomas are prepared and distributed on a quarterly basis.
The designation requires an annual update. This requirement can be satisfied through participation in any 1 of the 3 core CPIA Seminars, participation in any of the Special Topic CPIA Seminars, or by maintaining Ruby, Sapphire, or Diamond level membership in the
AIMS Society
.
For insurance professionals who seek to keep marketing and sales skill building top of mind, the
CPIA Program Membership
offers innovative, practical, actionable solutions. Unlike insurance coverage education providers, we're solely focused on growing revenue and customer relationships.
CPIA Program Membership is structured to build strong marketing and sales skills among insurance agency producers, support staff, and insurance company personnel. CPIA Program membership also means access to a nationwide network of professionals who are focused on increasing personal and agency production.
A variety of member benefits packages are available to best suit your / your organization's needs:
RUBY MEMBERSHIP - $199 per person, annually - Insurance professionals who join the CPIA Program as at the "Ruby" level will receive the following:
Satisfies CPIA Designation Annual Update - This level of membership satisfies the annual update requirement for keeping your CPIA designation.
Online Membership Networking Directory - Access to member-only resources, including a directory of other members searchable by a variety of criteria.
Online Member Community - Engage with other members and share best practices, industry news, advocacy efforts, and professional resources.
Professional Development Insights - Email communiques with sales tips, management advice, and marketing resources. Publications include: Quik Sales Tips (12/year) Marketing Muscle (6/year); and Bright Ideas (6/year).
Education Program Discounts - Enjoy discounts on select CPIA seminars.

SAPPHIRE MEMBERSHIP - $499 per person annually - The CPIA Program "Sapphire" level provides all the benefits of RUBY MEMBERSHIP, plus:
RoughNotes-Pro – Enjoy access for one producer to: PF&M; Coverages Applicable; PL & CL Risk Evaluation Systems, which include comprehensive coverage checklists and questionnaires; Insurance Marketplace; and InAction newsletter and Rough Notes Magazine.

DIAMOND MEMBERSHIP - $750+* annually - The CPIA Program "Diamond" level provides all the benefits of RUBY MEMBERSHIP, plus:

RoughNotes Advantage-Plus - Enjoy group access to: PF&M; Coverages Applicable; PL & CL Risk Evaluation Systems; How to Insure training classes; Insurance Words and their Meaning; Business Building Letters; Blog Content and Digital Media Content; Insurance Marketplace; and InAction newsletter and Rough Notes Magazine.
*Diamond Membership pricing is based on number of employees


For more information and to join today, visit our website.

The History of CPIA
The National Association of Professional Insurance Agents (PIA) and the American Insurance Marketing and Sales Society (AIMS Society) have decided to consolidate to better serve independent agents and the entire insurance industry with top-flight education offerings, including the industry's only sales-based insurance designation program for agents – the Certified Professional Insurance Agent (CPIA) designation.
The coming together of these two powerhouse organizations with a long history of providing excellent education programming will benefit both independent agents and the insurance industry as a whole. Our organizations will build upon the CPIA designation framework and utilize PIA resources to further empower the insurance professional of the future.