Marketing Support for PIA Members
PIA provides a growing collection of advertising and marketing support materials to PIA members.
PIA members, to access the marketing materials described below, you must be logged in. In some cases, you must be logged in to even see the access links below.
---
PIA DMV: PIA's Direct Marketing Vault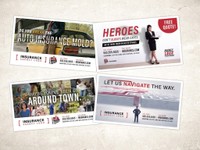 The PIA DMV is PIA members' one-stop shop for direct mail and digital advertising campaigns. Whether you are looking to reach potential personal lines or commercial lines clients, the PIA DMV can help you create a targeted marketing list and stunning materials to bring your vision to fruition. Need help? We've created templates to take your campaign from start to finish in no time at all.
PIA Members: Learn how you can get $250 back when launching a PIA DMV Marketing Campaign.
Log in in above to access the PIA DMV.
---
Be Independent Campaign
PIA has crafted a social media campaign to educate the insurance-buying public about the value of working with an independent insurance agent over a direct writer. This resource is intended specifically for your personal-and commercial-lines clientele and covers a variety of lifestyles.
Log in above to access the Be Independent Campaign.
---
Consumer-Facing Marketing Content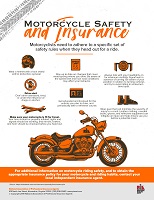 PIA has a series of consumer-friendly insurance-related one-pagers and infographics just for PIA members. PIA members may distribute these one-pagers and infographics to their clients or utilize the text on their agency websites, emails, or blogs.
Log in above to access the Consumer-facing marketing content.
---
PIA Design & Print Services
PIA members who need custom marketing materials will appreciate PIA's Design & Print Services, provided to PIA members nationally by PIA of the Northeast. Whether you need social media graphics, a flyer, a brochure, an advertisement, or even a newsletter, trade show display or promotional items, PIA's team of designers can help PIA members draft copy and design stunning marketing pieces.
Printing and mail services are available, using PIA's in-house print shop to save agents money.
Visit the PIA Design & Print website to learn more and contact PIA Design & Print Services.
---
PIA Agency Marketing Guide
Marketing your agency requires a plan and the tools to carry it out. The annual PIA Agency Marketing Guide helps PIA members stay ahead of the marketing curve so that they can plan for tomorrow's successes today.
The PIA Agency Marketing Guide contains hands-on marketing advice from some of the insurance industry's premier experts and case studies of real agents who share their marketing secrets. It is a must-read commentary on what is working for agents in today's marketplace.
Since 2010, the PIA Agency Marketing Guide has been primarily a print publication, with a digital edition available. Coming in September 2021, PIA is excited to announce the first all-digital PIA Agency Marketing Guide. Join us to hear from your favorite PIA marketing experts via video.
Log in above to access past issues of the PIA Agency Marketing Guide.
---
Radio Commercials
PIA has recorded a series of English and Spanish radio commercials for PIA member agencies to tag with their contact information. After you've previewed the ads, simply download the broadcast-quality MP3 files and send them to your local radio station where their voice-over professional can add your agency information.
Log in above to download broadcast-quality MP3 files of your favorites.
---
Print Advertisements
PIA has an extensive collection of print advertisements that PIA members can run in local publications, customized with their agency logo and contact information and (optionally) a company logo. Most ads are available in both English and Spanish. Ads can also be printed for use as flyers or as inserts in publications. Ads are available in a variety of sizes, in color as well as black and white.
Log in above to view PIA's print advertisements.
---
Social Media Support
PIA will be generating new social media support resources soon. In the meantime, please ensure you are logged in in order to access the materials below.

Log in above to access social media support for your agency.
PIA Pinnacle Partners
PIA Pinnacle Partners demonstrate their commitment to the independent agency distribution system by financially supporting the development of marketing tools for PIA members (formerly the PIA Branding Program).
Please thank and support PIA's Pinnacle Partners:

Have a question for PIA?
Contact us at ProductsAndServices@pianational.org