PIA National Names Andrew Skaggs 2021 Young Insurance Professional of the Year
April 28, 2021
WASHINGTON – Andrew Skaggs, Owner/Agent of Skaggs Insurance Agencies of Indianapolis, Indiana, has been named the 2021 PIA National Young Insurance Professional (YIP) of the Year.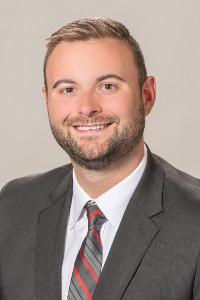 The PIA National Young Insurance Professional of the Year award recognizes outstanding achievement by a young insurance professional. It was sponsored for the 16th year in a row by The Rough Notes Company.
"Andrew Skaggs always does what's best for the client. He is selfless and gives back to the community," said PIA National Vice President/Treasurer Gerald F. Hemphill, chair of the awards task force. "He is committed to helping grow interest in the insurance industry and PIA. Andrew provides the utmost quality of service to his clients. He is very knowledgeable, friendly and helpful to his clients and staff."
"When I left teaching, I wanted to make sure that I was still making a difference and helping others," said Skaggs. "I believe that this is possible in insurance. I approach every day with the mindset to help clients, prospects, and my employees. I want to go to bed each night knowing that I helped someone."
Founded in 1931, PIA is a national trade association that represents member insurance agents and their employees who sell and service all kinds of insurance, but specialize in coverage of automobiles, homes, and businesses.