Gerald Ladner Named 2021 PIA National Company Representative of the Year
September 28, 2021
WASHINGTON – The National Association of Professional Insurance Agents (PIA) has named Gerald Ladner its 2021 Company Representative of the Year. The presentation was made on September 23, 2021, during the annual fall meeting of the PIA National Board of Directors held in Detroit, Michigan and in hybrid format.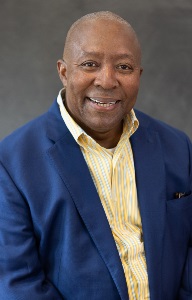 Ladner is Vice President of Strategic Agency Partnerships and External Relations for State Auto Insurance Companies (State Auto).

"Gerald has brought a rich mixture of experience in the insurance industry to The PIA Partnership, with extensive experience in sales, underwriting, product management, marketing and having served as an independent agent," said PIA National President-elect Gerald Hemphill, chairman of the awards task force, in announcing the award.

"As Chair of our company council, Ladner regularly provides PIA with the benefit of the depth of his experience and wisdom as an industry leader," Hemphill said. "Throughout his 40 years of professional experience, Gerald has demonstrated his dedication to the industry and his community at large by serving on the boards of directors of professional, educational and other nonprofit institutions."

Ladner is currently serving his second term on the board of directors of the State of Texas Office of Risk Management, appointed by Texas Gov. Greg Abbott.

"My thanks to PIA for this honor, it was a wonderful surprise," said Ladner. "I'm honored to be a part of the PIA Partnership, which brings the best and the brightest company leaders together to collaborate and ensure our agents compete and compete effectively. The work we do today will yield dividends for PIA in the future.".

On Sunday Aug. 15, 2021, State Auto celebrated 100 years of business and has supported PIA since its inception 90 years ago.

State Auto is also the recipient of the 2021 PIA National Company Award of Excellence.

About PIA

Founded in 1931, PIA is a national trade association that represents member insurance agents and their employees who sell and service all kinds of insurance, but specialize in coverage of automobiles, homes and businesses. PIA's web address is www.pianational.org.