LG Insurance Agency Receives the 2021 PIA National Excellence in Social Media Award
September 30, 2021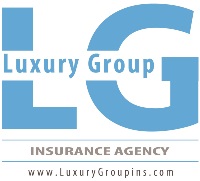 WASHINGTON – LG Insurance Agency of West Long Branch, New Jersey has received the 2021 Excellence in Social Media Award from the National Association of Professional Insurance Agents (PIA National). The award was presented on September 23, 2021 during the annual fall meeting of the PIA National Board of Directors, held in Detroit, Michigan and in hybrid format.
"LG Insurance Agency has 4 pillars to its social media campaigns: educate, inform, motivate and entertain. The agency covers the gamut of social media platforms," said Gerald Hemphill, President-elect of PIA National, in presenting the award.
"I'm pleased to accept the Excellence in Social Media Award for 2021," said agency owner Aaron Levine, who noted that views, likes, shares, comments and ultimately revenue are benchmarks for social media success. "When we receive positive feedback from our viewers, friends and guests, we feel that our job has been done and done well."
The PIA National Excellence in Social Media Award is sponsored again this year by the
National Insurance Producer Registry (NIPR)
, a leader in insurance technology. NIPR provides cost‐effective, streamlined and uniform licensing data and compliance services for insurance professionals nationwide.
.
Founded in 1931, PIA is a national trade association that represents member insurance agents and their employees who sell and service all kinds of insurance, but specialize in coverage of automobiles, homes and businesses. PIA's web address is
www.pianational.org
.
Video:
https://youtu.be/65i8sN29OFA