PIA National Names Alyssa Delaney 2022 Young Insurance Professional of the Year
May 19, 2022
WASHINGTON – Alyssa Delaney, Director, Marketing & Communications for Agency Network Exchange, LLC of Monmouth Junction, New Jersey has been named the 2022 National Young Insurance Professional (YIP) of the Year by the National Association of Professional Insurance Agents (PIA).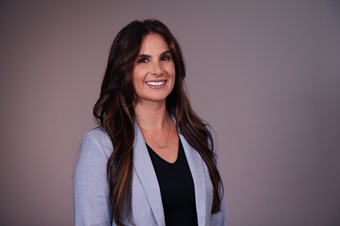 The PIA National Young Insurance Professional of the Year award recognizes outstanding achievement by a young insurance professional. It was sponsored for the 17th year in a row by The Rough Notes Company.
"Alyssa has been a member of the New Jersey Young Insurance Professionals from 2017 to the present and has served as the group's Treasurer, First Vice President and President," said PIA National President-elect Gerald F. Hemphill, chair of the awards task force. "She has also served as a Board member of PIA of New Jersey since 2021."
Delaney received recommendations from industry colleagues, one of whom noted, "In my more than 30 years of management and executive experience in the insurance industry, I have hired countless individuals. I feel privileged to have hired, mentored, and worked with Alyssa. She is thoughtful, talented, and exceptional in her ability to build relationships."
Founded in 1931, PIA is a national trade association that represents member insurance agents and their employees who sell and service all kinds of insurance, but specialize in coverage of automobiles, homes, and businesses. PIA's web address is
www.pianational.org
.