PIA National Names Jason Kilgo 2022 Professional Agent of the Year
May 19, 2022
WASHINGTON — Jason Kilgo, CPIA, Founder of Kilgo Insurance of Midlothian, Virginia, has been named the 2022 Professional Agent of the Year by the National Association of Professional Insurance Agents (PIA).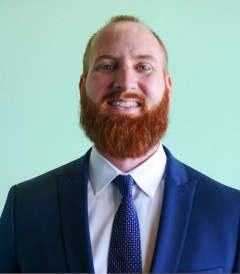 "This award is PIA's highest honor," said PIA National Vice President/Treasurer Gerald F. Hemphill, chair of the awards task force.
"Jason exhibits the utmost professionalism," Hemphill said. "He makes extensive use of technology in his agency marketing, including blogs and videos on his YouTube channel. He was Agent of the Year from PIA of Virginia/DC in 2021 and was Erie branch winner for personal lines in 2017."
Founded in 1931, PIA is a national trade association that represents member insurance agents and their employees who sell and service all kinds of insurance, but specialize in coverage of automobiles, homes, and businesses. PIA's web address is
www.pianational.org
.