PIA National Names Arlington/Roe 2022 Managing General Agency of the Year
September 27, 2022
WASHINGTON —The National Association of Professional Insurance Agents (PIA National) has named Arlington/Roe as the recipient of its 2022 Managing General Agency (MGA) of the Year Award. The presentation was made on September 22, 2022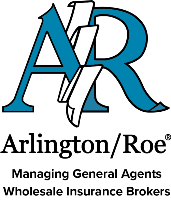 during the annual fall meeting of the PIA National Board of Directors in San Diego, California.
"Arlington/Roe continues to further the interests of independent agents by providing resources, education, technology and product lines," said PIA President-elect Gerald Hemphill. "They provide access to applications, online rating for recreational lines, personal lines, cyber insurance, professional liability, and transportation."
The PIA National MGA of the Year Award recognizes outstanding achievement in furthering the interests of agents, a commitment to the agency system, and successful efforts to create a better business environment for professional independent insurance agents.
"On behalf of our 200-plus associates, I am honored to accept the national MGA of the Year Award," said Andy Roe, chief operating officer and executive vice president. "I'd like to thank the board of directors and all members of PIA for their support." Headquartered in Indianapolis, Indiana, Arlington/Roe is licensed in all 50 states and operates primarily in the Midwest with a nationwide Aviation Practice, and is in its third generation of family ownership.
Founded in 1931, PIA is a national trade association that represents member insurance agents and their employees who sell and service all kinds of insurance, but specialize in coverage of automobiles, homes and businesses. PIA's web address is
www.pianational.org
.
Arlington/Roe
www.arlingtonroe.com
award
acceptance video
.