PIA National Names Manuel Font Oronoz 2023 Professional Agent of the Year
May 23, 2023
WASHINGTON — Manuel Font Oronoz, President of Font Insurance of San Juan, Puerto Rico, has been named the 2023 Professional Agent of the Year by the National Association of Professional Insurance Agents (PIA).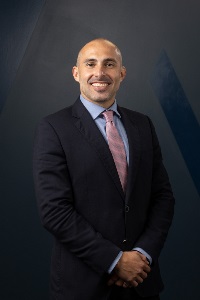 "This award is PIA's highest honor," said PIA National President Gerald F. Hemphill, chair of the awards task force. "We send congratulations to Manuel Font for this well-deserved honor."
Font Insurance is one of the leading insurance producer firms in Puerto Rico with over 40 years of experience in the practice of risk management and consulting services. In 2022, Manuel was elected President of PIA of Puerto Rico and the Caribbean. The firm is in the top 10 P&C brokers locally. In 2022 he was one of the "40 under 40" executives named by the newspaper Caribbean Business highlighting 40 distinguished executives under the age of 40 from different industries.
Manuel has encouraged staff education by funding seminars, workshops and continuing education courses. And to motivate employees to continue studying, the agency offers an incentive bonus to those who complete an insurance designation. In addition, employees at all levels regularly receive training on the latest insurance products and services available on the market.
Founded in 1931, PIA is a national trade association that represents member insurance agents and their employees who sell and service all kinds of insurance, but specialize in coverage of automobiles, homes, and businesses.
www.pianational.org
Manuel's acceptance video.