PIA National Names Jessica Hurt 2023 Customer Service Representative of the Year
May 24, 2023
WASHINGTON – Jessica Hurt of the Wiglesworth-Rindom Insurance
Agency of Stuart, Florida has been named the 2023 National Customer Service Representative (CSR) of the Year by the National Association of Professional Insurance Agents (PIA).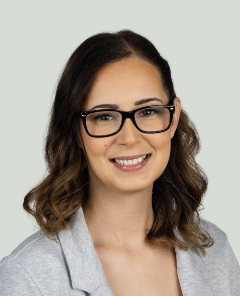 The PIA National CSR of the Year award is given annually to an outstanding customer service representative who works for a PIA member insurance agency. Nominations for this award are made by PIA members. The award recognizes a CSR who has improved operations of the agency, served their clients in a unique or extraordinary way, and engaged in community involvement and activities to advance the betterment of the insurance industry.
Jessica is responsible for the training of all the agency's new Customer Service Representatives (CSRs) and embodies the values of the agency and its mission. Her colleagues say she's a true Risk Manager, helping clients see insurance as a part of their financial portfolio and not just a commodity where the cheapest is the best.
An active member of the community, Jessica supports Doctors Without Borders, World Wildlife Fund and St. Jude's Children's Research Hospital.
Founded in 1931, PIA is a national trade association that represents member insurance agents and their employees who sell and service all kinds of insurance, but specialize in coverage of automobiles, homes, and businesses. PIA's web address is
www.pianational.org