YMI Insurance Receives the 2023 PIA National Excellence in Technology and Social Media Award
September 28, 2023
WASHINGTON – YMI Insurance of Bethlehem, Pennsylvania has received the 2023 Excellence in Technology and Social Media Award from the National Association of Professional Insurance Agents (PIA National). The award was presented on September 20, 2023 during the annual fall meeting of the PIA National Board of Directors, held in Naples, Florida.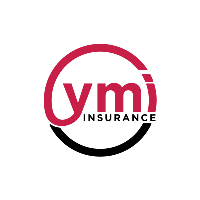 YMI Insurance stays engaged across a full panoply of social media platforms to be where their clients and members of their community spend their time. Their largest platform is Facebook as this is where the bulk of clients tend to be. But any post of YMI on Facebook will also be on Instagram and LinkedIn. They are also not afraid to try new platforms as well: such as using the video content from their podcast to feed their TikTok platform and when Meta launched Threads, they were there too.
"Our vision at YMI is to inspire and enable our communities to become their best selves: community is key to everything we do," said agency principal Jimi Honochick. "That's why we launched our podcast this year: YMI Talking? Where the guests are so good, you'll wonder why the host is even talking. Our guests are the business leaders in the Lehigh Valley that make it the vibrant community it is. We incorporate clips from these podcasts in all of our social media. This strategy keeps our social media fresh, strengthens relationships in the community, and develops a system of referral partners who value us beyond the policies we sell."
YMI Insurance has offices in Allentown, Bethlehem, and Stroudsburg Pennsylvania.
The PIA National Excellence in Technology and Social Media Award is sponsored again this year by the
National Insurance Producer Registry (NIPR)
, a leader in insurance technology. NIPR provides cost‐effective, streamlined and uniform licensing data and compliance services for insurance professionals nationwide.
Founded in 1931, PIA is a national trade association that represents member insurance agents and their employees who sell and service all kinds of insurance, but specialize in coverage of automobiles, homes and businesses. PIA's web address is
www.pianational.org
.
YMI Insurance's acceptance video.