Dennis Biewer Named 2023 PIA National Company Representative of the Year
November 2, 2023
WASHINGTON – The National Association of Professional Insurance Agents (PIA) has named Dennis J Biewer its 2023 Company Representative of the Year. The presentation was made on September 20, 2023 during the annual fall meeting of the PIA National Board of Directors held in Naples, Florida.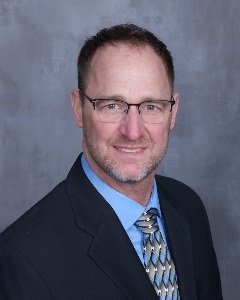 Biewer is Divisional AVP for Great American Insurance Group (GAIG) in Fargo, North Dakota. Dennis is an expert in crop insurance and regularly attends sessions with the USDA Regional Service office and the USDA Risk Management Agency (RMA) to stay on top of the business as well as attending crop conferences sponsored by North Dakota State University and the U of MN.
Dennis actively communicates with agents, farmers, ag businesses, and the public to help them understand industry problems and market conditions. Active as an educator, Biewer presents annually at multiple update trainings for agents and employees. In addition, he presents at multiple farmer meetings to review crop insurance updates.
"Dennis was the winner of the 2023 PIA of North Dakota Company Person of the Year and has the distinction of being the only candidate in the history of our award to be nominated by 6 different agencies for the award," said PIA of North Dakota Executive Director Steve Becher. "This speaks volumes about Dennis and how valuable he is to the PIA members in North Dakota and why he is deserving of the national award."
Founded in 1931, PIA is a national trade association that represents member insurance agents and their employees who sell and service all kinds of insurance, but specialize in coverage of automobiles, homes and businesses. PIA's web address is
www.pianational.org
.