PIA's Gentile Named 'Top Lobbyist' by the National Institute for Lobbying and Ethics
November 14, 2023
WASHINGTON – Jon Gentile, vice president of government relations for the National Association of Professional Insurance Agents (PIA), has been named a 2023 Top Lobbyist by National Institute for Lobbying and Ethics (NILE) in the association category.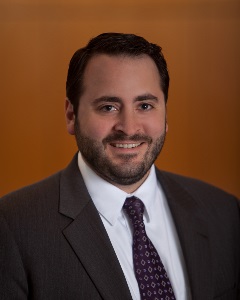 "I am honored to be named Top Lobbyist for 2023 by NILE," said Gentile. "It is a privilege to work on behalf of PIA members on issues that have a real impact on people across the country, from flood insurance to crop insurance and protecting small businesses. This award means a great deal to me. I am proud to work in a profession that puts into practice our Constitutional right to petition the government."
Gentile joined PIA in early 2014. He leads the advocacy effort of the association before Congress. He previously spent a decade working in federal government relations for a variety of nonprofits and trade associations on a broad range of issues including business, law enforcement, labor, and education. Jon holds a bachelor's degree in politics and a master's degree in international affairs from the Catholic University of America.
"We are pleased that Jon has been recognized by his peers for his many legislative successes representing PIA members," said PIA CEO Mike Becker. "Jon has been a tireless advocate for our members over many years and this recognition confirms what we've always known about him. This distinction spotlights Jon's dedication, innovation and outstanding work serving our members."
Founded in 1931, PIA is a national trade association that represents member insurance agents and their employees who sell and service all kinds of insurance but specialize in coverage of automobiles, homes and businesses. PIA's web address
www.pianational.org