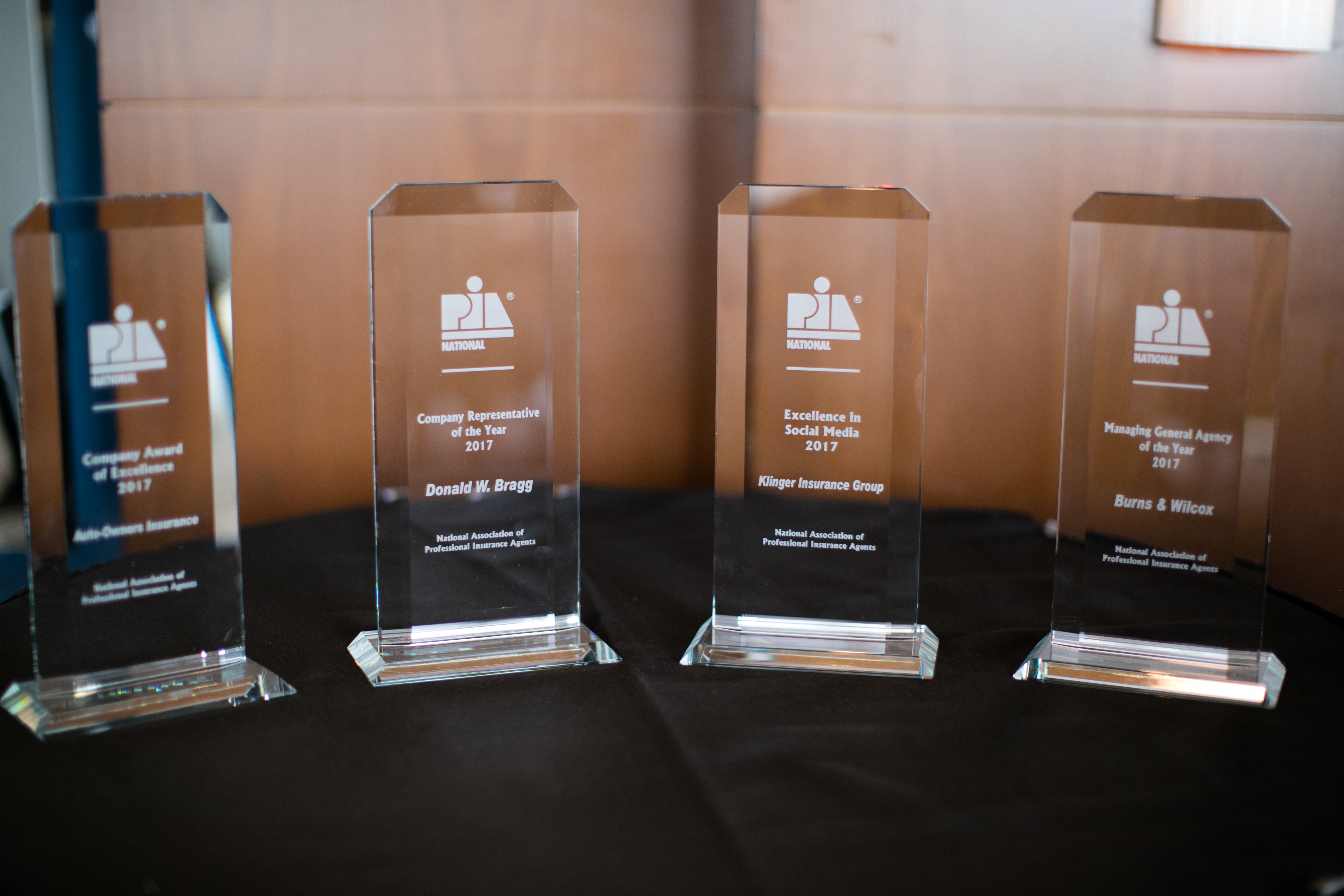 PIA National Awards Program

Nominations deadline has now been extended to August 30, 2021!
PIA National is calling for nominations for four prestigious national awards.
Company Award of Excellence
Company Representative of the Year Award
Managing General Agency (MGA) of the Year Award
PIA National Excellence in Social Media Award
The 12th annual Excellence in Social Media Award is sponsored by the National Insurance Producer Registry (NIPR).
Nominations for the Company Award of Excellence, MGA of the Year and Excellence in Social Media awards may be submitted by both individual PIA members as well as by PIA state/regional affiliates. Nominations for Company Representative of the Year are made by PIA state/regional affiliates. In addition, in states where PIA services are provided solely by PIA National, PIA member agents may submit nominations for this award.
Nomination Forms for PIA Affiliate State-level Winners
Winners of corresponding state-level PIA Awards within the past 12 months automatically advance to the PIA National Awards competition. PIA affiliates need only to complete the state-level winner nomination form and may submit supporting materials, to advance a state-level winner to the national competition. When submitting the state-level winner form, please attach all relevant nomination materials and/or supplemental materials.
All four winners will be recognized via a PIA press release and a series online video.


Please see official nomination forms available for complete details about each award. Forms can be completed electronically and returned via email. For questions or additional information on the awards, contact Sade Hale at
awards@pianational.org
or (703) 518-1350.
Download Nomination Forms Below
Download PIA Affiliate State-level Winner Nomination Forms Below