Ready For Everything: Crisis Resource Hub
PIA and The PIA Partnership are proud to introduce Ready For Everything, a crisis resource hub designed to help agencies prepare for any type of crisis.
What is Ready For Everything?
When a crisis hits, it's the planning and preparation that really counts. Introducing Ready For Everything – a crisis information hub brought to you by The PIA Partnership. Our Ready For Everything toolkit gives agents resources on planning, remote working, and employee and customer communications. We've curated and organized a host of industry articles, videos and podcasts, and provided key takeaways in an effort to make it as easy as possible for insurance agencies to be more prepared – when the next crisis hits.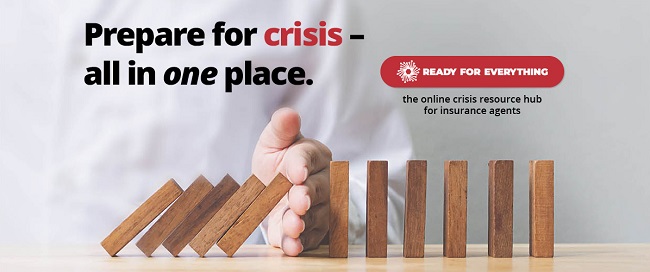 Access Ready For Everything
PIA Members
If you are logged in, you will see a link below.
Non-Members
If your agency is appointed by a PIA Partnership member company, please contact them for access.
If not, we encourage you to join PIA.
Have a question for PIA?
Contact us at ProductsAndServices@pianational.org