2023 NU/PIA Independent Insurance Agent Survey
March 7, 2023
Independent insurance agents: Thriving in difficult times
Part One: The 2023 NU/PIA Independent Insurance Agent Survey | *Respondents are overcoming adversity.

*see responses to individual questions at this link

By Elana Ashanti Jefferson and Ted Besesparis

The 2023 Independent Insurance Agent Survey revealed that today's insurance professionals are overcoming challenges to serve clients and grow their businesses.

Like many other businesses, independent insurance agents and agencies in 2023 are weathering financial uncertainty, budget constraints, challenging partnerships, shifting customer demands, fussy technology, staffing shortages and increased catastrophe risk.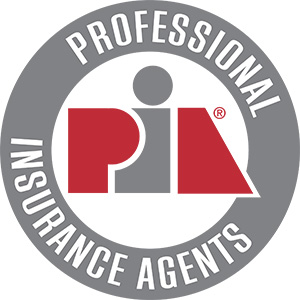 At the same time, insurance professionals are finding a path to success with many reporting their business and earnings grew over the past year.

This is one of several takeaways from the Seventh Annual Independent Insurance Agent Survey produced by
NU Property & Casualty
and the
National Association of Professional Insurance Agents (PIA)
. Nearly 750 respondents contributed to the survey, which was fielded between November 2022 and January 2023. The results were tabulated by ALM Intelligence and analyzed by industry experts.
Many respondents reported having a good year despite more widespread difficulties. For instance, nearly 67% of agents' businesses grew in 2022, with 25.7% reporting growth of more than 10%. About seven out of 10 respondents said their earnings also grew over the last year.
But there was no denying the impact of a tough economic climate on agents and their clients. More than one in three survey respondents said their clients have decreased coverage to save money. Conversely, around 25% of respondents explained that their clients have increased insurance coverage to match the market in terms of replacement rates and costs. Respondents reported that "avoiding burnout," "finding competent, valued associates," and hardening insurance markets are issues that plague their businesses.
How are agents overcoming these circumstances?
Cross-selling is key, according to survey respondents. More than half of them reported an increased focus on this area. Agent also are leaning on the most tried-and-true of sales tactics: Building strong relationships, furthering exemplary service, and providing subject-matter expertise are all essential strategies for independent agents.
–full story–
---
Part Two: The 2023 NU/PIA Independent Insurance Agent Survey
| *Insurance agents face and overcome challenges
*see responses to individual questions at this link.
More than half of respondents to the NU/PIA 2023 Independent Insurance Agent Survey said their ability to
deliver insurance products digitally
is extremely or very important to their success. This is up from 48.5% in the 2022 Agent Survey.
Among the many insights that this research revealed: Technology challenges persist, and many of them will not be surprising to industry insiders. More than 46% of respondents said that keeping adequate records across multiple communication channels, and 45.2% cited lack of integration between website and agency management systems as a challenges.
Meanwhile, digital security is top of mind for today's insurance businesses. More than 62% of respondents reported that data security and compliance are chief concerns for their clients.
Professional independent insurance agents generally said they did very well in 2022 and are optimistic about their prospects for 2023, according to the NU/PIA Independent Insurance Agent Survey. At the same time, agents are aware of their ongoing challenges as well as their strengths. Among the biggest coverage concerns: Flood risk. Seven out of 10 respondents said this is the biggest gap in their clients' insurance programs.
–full story–
---
Analysis and commentary: 2023 Agent Survey
| Insurance professionals win with optimism
By Mike Becker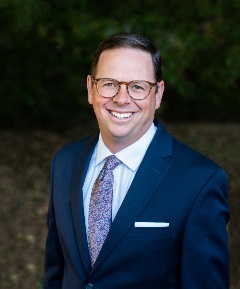 —full article—
Agents have faced rapid changes while maintaining a can-do attitude, and their positivity contributes to their competitive advantage. It also serves to demonstrate who they are: neighbors and friends, and members of the local community who help their neighbors use insurance to protect their property, their health, their way of life, and their lives.
Agents are truly in a helping profession. And they are good people.
Conclusion
The continuing success of independent agents and the growth of the agency distribution system, even in more challenging times, should not come as a surprise. Professional independent insurance agents are in a business built on relationships and provide service to clients that draws on their unique expertise.
PIA has partnered with NU Property & Casualty to survey independent agents for seven years. The results, while sometimes varied, have remained remarkably consistent since this survey's inception in 2017. It shows that agents are skilled at relationship building and adapting to change. As a result, the agency distribution system remains strong.
Here are direct links to questions and responses in the survey. With each, click the arrow on the landing page to display the first question and responses. Then, advance to the next pages by clicking the toggle at the bottom.
Finances & Strategy
Talent & Staffing
IT & Insurtech
Current & Emerging Challenges