Five Tips for Submitting Outstanding PIA National Nominations!
August 16, 2023
Do you want to increase your chances of submitting a winning PIA Fall nomination submission? It's all about making sure your nominee stands out as a top contender. Read these five tips that'll help you put together the best nomination package.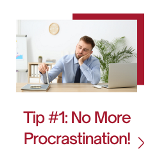 Tip #1—No More Procrastination!: Waiting until the last minute is not your best strategy. Begin tackling your nomination today—don't delay. Starting now gives you a chance to really dive into your nominee's outstanding traits and gather supplemental materials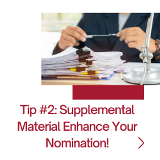 Tip #2—Supplemental Material Enhance Your Nomination: While PIA National does not require supplemental materials, supplemental materials are a plus and will help enhance your submission. Great supplemental material ideas include, but are not limited to, letters of recommendation, awards, photos, company/agency press releases, testimonials, positive reviews, news articles, and videos.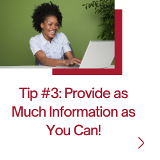 Tip #3—Provide as Much Information as You Can: A completed nomination form paints a strong picture of your nominee. Keep your answers focused and on topic, but if there's something that will impress PIA judges, don't hold back. Go into details to show exactly why your nominee deserves a PIA National award.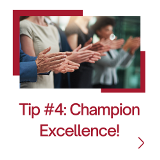 Tip #4—Champion Excellence: Nominations that truly shine have winning potential. Who do you think are the best insurance companies, managing general agencies, and PIA member agencies that excellently use tech and social media? Don't be shy! What sets your nominee apart as exceptional? Share those standout qualities with the PIA judges and let them know exactly why your nominee is a cut above the rest.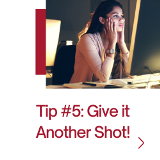 Tip #5—Give it Another Shot!: If your nominee was not selected as a PIA National winner previously, that's OK. PIA National encourages resubmissions. Feel free to resubmit your nominee by downloading the official 2023 nomination form and updating all your information. Just make sure all your information is up-to-date and spot-on accurate. Your nominee might just find their winning stride this year!
Download PIA National Fall nomination forms at
https://www.pianational.org/awards
.